What?
BRAND IDENTITY
PACKAGING DESIGN
ART DIRECTION

BRAND IDENTITY
FOOL'S GOLD
Plant based ice cream with 0 added sugars or artificial sweeteners
What?
BRAND IDENTITY
ACTIVATION DESIGN
Art Direction
180 Days of Change was UBER's initiative to address feedback and improve the driver experience. For Chapter 3: Flexibility we revamped a vintage movie theater for a 12h drive-in activation featuring the largest movie screen in the US.
What?
UX/UI Design
PRODUCT DESIGN
3D/Motion
A surf app that forecasts and visualizes waves and wind conditions based on height, speed and swell direction. Since surfing happens early in the morning, the app doubles up as an alarm clock that only rings if pre-determined surf conditions are favorable. I stylized the app using a three color gradient inspired by traffic lights (teal, yellow, red) to illustrate the surfing conditions (good, fair, poor). This allows for a quick and clear read, as surfers check the weather before bed and early in the morning.
What?
ACTIVATION DESIGN
Art Direction
UBER
Ice Cream
+ Activation
Since 2012, UBER Ice Cream has delivered 200,000 frozen desserts. The problem with anything free is meeting demand, so we partnered up with McDonald's to deliver free ice cream in 10 cities across North America. A limited collectible cone distributed via branded food trucks unlocked free ice cream at McDonald's every Friday for the rest of the summer. We launched Free Cone Fridays in NYC placing 100 collectible cones inside an 11,000 pound ice cube.
What?
BRAND IDENTITY
PACKAGING DESIGN
ART DIRECTION
WEBSITE
BRAND IDENTITY
THE SECRET LIFE
THE SECRET LIFE is a luxury, cannabis infused lifestyle brand that provides exotic varieties from award-winning genetics.
What?
BRAND DESIGN
UX/UI DESIGN
EXPERIENCE DESIGN
ENVIRONMENTAL

TAKING STAY FURTHER
SONDER
Helping Sonder build the future of hospitality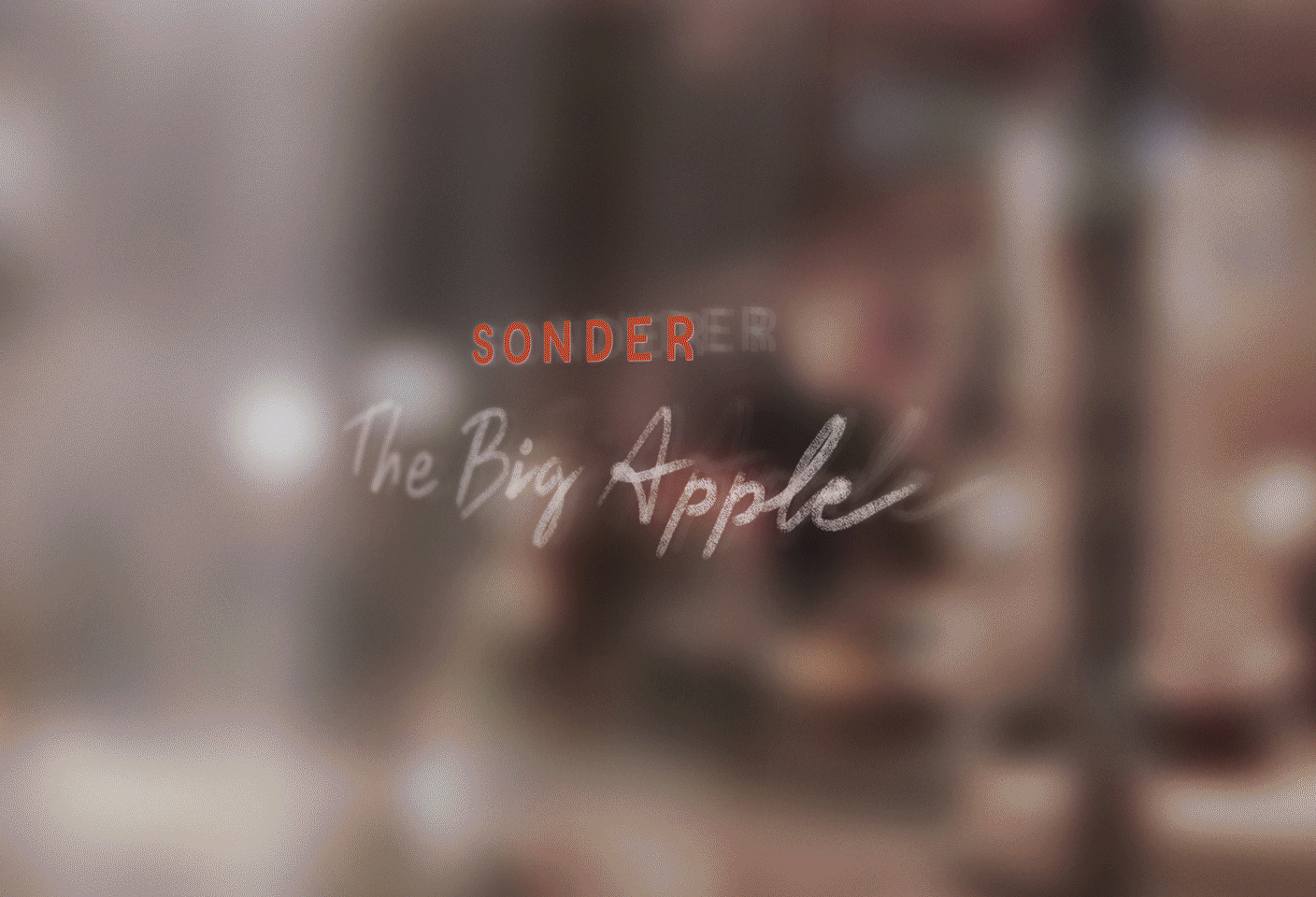 A digital sneaker encyclopedia covering iconic footwear of the past 50+ years. I focused on scrolling as the overarching user behavior: the scrolling bar is a timeline and the interface is designed around it. This allows for easy exploration and showcases the evolution of sneaker design across the decades. Simplified filters search by brand, model and style. Each sneaker page is complete with its own bio as well as Price information, Colorways, Style code and image gallery.
2/3
About
Simple About page accessible through scrolling & main Navigation
3/3
Explore
Content hub showcasing featured footwear, filters and timeline
VIEW 02
Details & Outbound Links
What?
POSTER DESIGN
ART DIRECTION
EMAIL
UBER MARKETING SPEAKER SERIES
David Kwong
Magician and Hollywood producer David Kwong came to UBER to talk about his new book Spellbound and the 7 principles of illusion. Then he blew our little minds with a bunch of sorcery. I designed these posters for the event as well as an email invitation.
What?
UX/UI DESIGN
ART DIRECTION
WEBSITE
WEBSITE DESIGN
FCBWest.com
During my time at FCB West I designed our company website and worked with developers at FCB Argentina to bring the design to life.
What?
UX/UI DESIGN
ART DIRECTION
WEBSITE
Dr. Laundry is a content hub where you can submit questions on stain removal answered by an expert. It's also the most visited page under clorox.com but the interface was hard to navigate and engagement was underperforming. Worked with Ben Elkind (UX strategist) to create an easy and friendly way to navigate this vast staincyclopedia.
What?
Brand identity
ART DIRECTION
A premium artisan collective based in California's Central Coast.
What?
BRAND IDENTITY
ART DIRECTION
 
Inspired by the wonders of the New World, NATIVE combines artisan tradition with the most natural ingredients.
What?
ART DIRECTION
COOL STUFF
CLOROX + COTTON INC
Odor Attack
During my time at FCB West, we (CW: Sara Mason) were asked to create an informational video highlighting the odor fighting benefits of Clorox + Cotton. So we made a video of Clorox and Cotton joining superpowers to fight odor villains in 8-bit. It's one of their most watched videos on the @Clorox Twitter with over 1 million views. Learn more at WhyDoYourClothesSmell.com
What?
BRAND IDENTITY
ART DIRECTION
PACKAGING DESIGN
BRAND IDENTITY
Apogee
/ˈapəjē/ noun
1. the highest point in the development of something; the climax or culmination.
2. ASTRONOMY the point in the orbit of the moon or a satellite at which it is furthest from the earth.
What?
ACTIVATION
ART DIRECTION
EMAIL
NIKE STORE SUPER BOWL 50
Swoosh Saturday
Designed all collateral from concepts to mechanicals for the Swoosh Saturday event happening at the Nike Store in San Francisco, where the Super Bowl 50 took place. The theme of the event was SPEED.
What?
BRAND IDENTITY
ART DIRECTION
WEBSITE
Brand identity for Haloshot, a patented liquor spout that prevents your hangover.
What?
BRAND IDENTITY
ART DIRECTION
 
BRAND IDENTITY
Cavern Cellars
Wine delivery service. Naturally stored and delivered from the depths of earth.
OOH/Guerilla
Distributing ice-cold canned water –the ultimate thirst quencher– as the only healthy alternative to sugar-sweetened beverages.
AGENCY WORK
Early work at agencies FCB West (San Francisco), Omelet (LA) and Mullen (Boston).
 
GHIRARDELLI
Ghirardelli Squares
Art directed the Ghirardelli Holiday 2017 videos. CD: Dennis McNulty CW: Abby McBeth
Designed the email templates for JetBlue's premium membership, TrueBlue Mosaic.
Was given these 4 quotes to illustrate for Omelet's Instagram.